December 27, 2010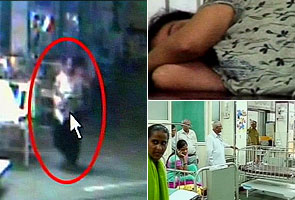 Mumbai:
A Sessions Court today granted bail to Deepika Parmar, arrested for allegedly throwing her one-month-old twin baby girl out of the window at a suburban hospital in Mumbai.
Parmar (26), was granted bail on a surety of
R
s.
15,000 on humanitarian grounds, her Lawyer Devendra Yadav said.
On October 26, Parmar, who gave birth to twins, threw out the girl child from the bathroom window on the ground floor at KEM Hospital in the early hours, following which she was arrested.
"She is depressed. As per doctor's report she is still unfit. She had no intention to kill her child. Murder charge is not applicable," Yadav said.
http://www.ndtv.com/article/cities/bail-for-mother-who-flung-child-out-of-hospital-window-75221