Posted: Apr 29, 2013 2:48 AM EDT
Updated: May 02, 2013 2:13 PM EDT
By Rebecca Thomas -
email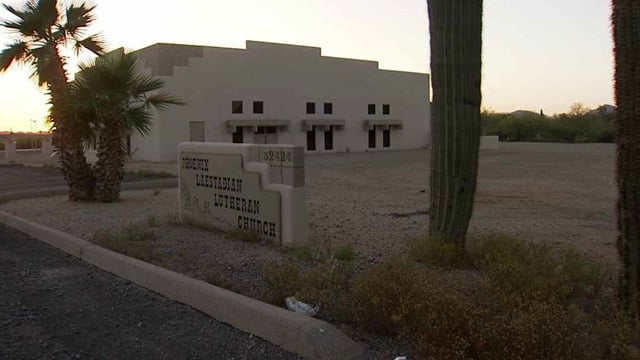 A former member of the Phoenix Laestadian Lutheran Church say its strict anti birth control doctrine might have played a role the mental breakdown of a Phoenix mother accused of murdering her 6-day-old daughter. (Source: CBS 5 News)
CAVE CREEK, AZ (CBS5) -
The situation is heartbreaking.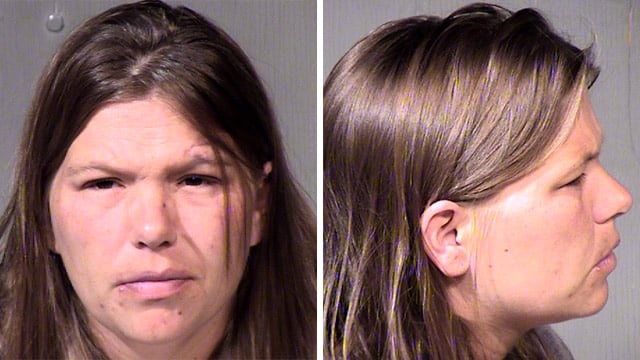 Phoenix police have arrested a 36-year-old mother of nine on suspicion of first-degree murder in the suffocation death of her newborn daughter.
"Anyone who has a child, particularly a new baby, it tears at their heart," said Phoenix police Sgt. Tommy Thompson. "It shocks them to think a mother, for whatever reason, would ever suffocate or, for that matter, do any type of injury to their newborn child."
Police said Bradley Koistinen found his daughter's body in bed next to her mother around 6:45 a.m. April 8 and called 911.
The six-day-old baby, named Maya, was taken to Paradise Valley Hospital where she died 45 minutes later.
"At this point, nothing seemed out of the ordinary," Thompson said. "The information the officers received initially was that the mother had taken some medication and had fallen asleep."
According to the police report, an autopsy found signs of possible suffocation.
Continue reading >>
A 6-day-old baby is dead and her own mother, who has eight other children, is accused of killing her.
Her husband, 36-year-old Nina Koistinen, said she suffers from severe mental illness.
But according to those who know the family, there might have been another contributing factor - the family's religion.
Since Phoenix police arrested Nina Koistinen on Thursday, April 25, several former members of the
Phoenix Laestadian Lutheran Church
in Cave Creek have come forward with serious concerns about one of its doctrines.
One former Laestadian, who wishes to remain anonymous out of fear of retribution, said it boils down to brainwashing.
The teaching: if you use birth control - even if it's a life or death situation for a woman - you'll go straight to hell.
"Six-days-old?" he said with deep emotion and disbelief.
Like most people, even those who don't know the family, the former Laestadian is broken up over the April 8 death of 6-day-old Maya Hope Koistinen.
On April 25, Phoenix police said Nina Koistinen told them she smothered the child because she had too many kids and was jealous of the attention her husband gave the infant.
"They're good people," the former Laestadian said between tears. "Nina had a psychotic break."
Her husband, Brad Koistinen, expressed those same concerns to a judge during his wife's initial appearance on April 26.
"Nina suffers from bipolar, and schizophrenia and depression," he said, visibly shaken. "And we have tried for years to manage it."
Brad Koistinen told CBS 5 News his wife has been in and out of mental hospitals during their 15-year marriage.
Yet, they continued to grow their family.
Maya was baby No. 9.
According to the former Laestadian, "Nobody ever said, 'You know what Nina, you should stop having kids, because you can't handle it. And, that's OK. You're still heaven acceptable.'"
Instead, according to this
sermon
by lay pastor Eric Jurmu from Mother's Day 2012 - around the 17-minute mark - trying to control the number of children you have is a sin.
"There have been these kinds of occasions were the enemy has tempted some with practicing birth control," Jurmu preached during his sermon. "It's not according to God's word - it's not according to the teachings of God's kingdom."
The former Laestadian said it's these kinds of words that shame and scare members into following the doctrine without question, "Somebody who uses birth control is basically giving up their faith, in a sense, and now they're going to hell."
He said the Laestadian church, with roots dating back to 19th century Finland and small in size in the United States, is one you're born into.
"It says 'go forth and multiply' in the Bible," he notes. "I think that's one of the most commonly-cited verses. But that's a pretty creative interpretation of 'go forth and multiply.'"
He described the Laestadian church as a closed culture.
"When you grow up in that environment, and these are your friends, these are your family - you don't really have any good friends outside of that environment," he explained. "That social ostracization - that's a real intense pressure."
He told CBS 5 News he feels if the Koistinens didn't believe they'd betray their religion, by not having more children, Nina Koistinen might not be behind bars facing a charge of first-degree murder.
"I'll tell you this, if she did the crime - if it was a pillow, the church was stitching the threads one thread at a time through her whole life," he said.
CBS 5 News spoke with Jurmu at his home Sunday evening.
He did not want to talk on camera.
But, he told CBS 5 News: "God created Nina with her mental illness. He gave her all the children she could bear. And if she couldn't handle more kids, God would've closed her womb."
Jurmu asked CBS 5 News to email him a list of questions - which we did.
Here are the questions CBS 5 News asked.
What is the Phoenix Laestadian Lutheran Church's stance on birth control?
Are there instances where you would encourage a couple to practice birth control?
If so, what are those conditions and what would be an acceptable form of birth control?
Have you ever encouraged a couple to use birth control - if so, why and which form?
What do you tell members of your church about couples who choose to use birth control - and, choose for themselves how many children they want to have?
In your church culture, how would a woman - who openly used birth control - be treated by the congregation?
Do you believe women in your church have free will in regards to their childbearing decisions?
Do you feel it's healthy or a good idea for a severely, mentally ill woman - who is struggling with the current number of children she has - to continue to have more children?
Obviously, I am referring to Nina Koistinen - a member of your church - but, also anyone else who's struggling with a debilitating form of mental illness.
According to Phoenix police, Nina has made statements to Child Protective Services in the past about wanting to harm her children.
Were you aware of this prior to news reports?
If so, do you feel Nina should have been encouraged to have more children?
Would you or any member of your church ever consider telling a couple in a similar situation - it's OK to stop having children, if it would benefit the mother's mental or physical health?
As you know, Nina Koistinen is facing a charge of first-degree murder - after police say she told them she purposely smothered her 6-day-old daughter Maya.
Please tell me your reaction to this?
Does the church and it's doctrine, as many former Laestadian's tell me, have "blood on its hands" - if Nina, in fact, did intentionally kill her child?
Do you feel think this child's death could have been prevented?
Or, was it - as you referenced during our conversation - 'God's will?'
In an email, he replied, "I was busy this evening with other prior commitments so I wasn't able to respond to your questions. I think there are two distinct topics of discussion, one are the birth control questions, the other is the question of mothers' health. I will consider these questions and get back to you with my response in the next few days. In the meantime, I think it's most important to pray for the family as they struggle and mourn the loss of their child."
The Laestadian Lutheran Church is not affiliated with the Lutheran Church in the United State