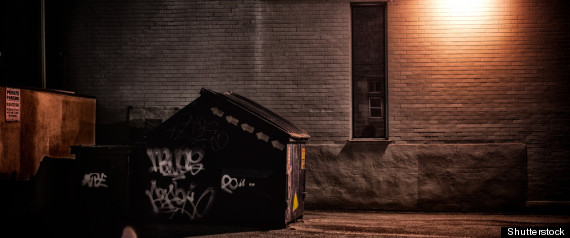 A woman charged with killing two babies and trying to kill a third has given birth in custody.
Meredith Katharine Borowiec is being held at the Southern Alberta Forensic Psychiatric Centre. CBC News sources confirmed Tuesday that the 31-year-old woman gave birth to a baby boy in July.
Borowiec went into custody a year ago, when she was first charged with the attempted murder of her newborn, who was found in a dumpster. At the time she wore a baggy sweatsuit and did not appear pregnant.
Less than two weeks later, police said Borowiec faced two counts of second-degree murder stemming from the discovery that she had given birth twice before. It is alleged both babies died shortly after they were born.
CBC News has learned the latest baby born to Borowiec was given up for adoption.
Crying baby found in dumpster 2 years ago
Victims' rights advocate Barbara Hagen, executive director of the Elizabeth Fry Society in Calgary, cautioned against jumping to conclusions.
"My biggest hope is that people would take a very long, deep breath and consider that this is something that they will never really know the truth about, and there's nothing to be gained in judgment," she said. "I think because it's human nature to want to make sense of a tragedy, and a case like the one you've outlined is an absolute tragedy on so many levels for so many people."
The charges against Borowiec stem from the November 2010 discovery by a man of a crying newborn, wrapped in a plastic bag, in a dumpster in the 500 block of 40th Avenue N.W. The man later discovered he was the baby's father.
He told authorities he did not know his partner was pregnant and that he would fight for custody, though it's unclear where the child is now