Posted:
05/21/2012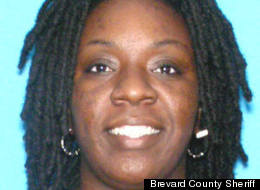 A Florida mother shot her four children 18 times before taking her own life, according to the Brevard County medical examiner's findings.
In the early morning of May 15, 33-year-old Tonya Thomas fired bullets at two of her children's chests from short distances in the alleged murder-suicide massacre in Port St. John,
USA Today reported
. Authorities have not reported on the circumstances surrounding the shooting of Thomas' other two children during the incident.
Authorities say that Thomas used a Taurus .38-caliber revolver to kill Joel Johnson, 12, Jazzlyn Johnson, 13, Jaxs Johnson, 15, and Pebbles Johnson, 17.
Three of the children had gone to a neighbor's front door before dawn to say their mother had shot them. The mother then called the children back to the house and killed them, [Lt. Tod Goodyear, a spokesman for the Brevard County Sheriff's Office] said.

"From what the neighbors said, she was very calm. She walked out and called them back. They turned around and walked back to the house," Goodyear said.
On Wednesday,
police released the 911 call
from neighbors in which witnesses recall hearing gunshots and seeing Thomas' children outside their home.